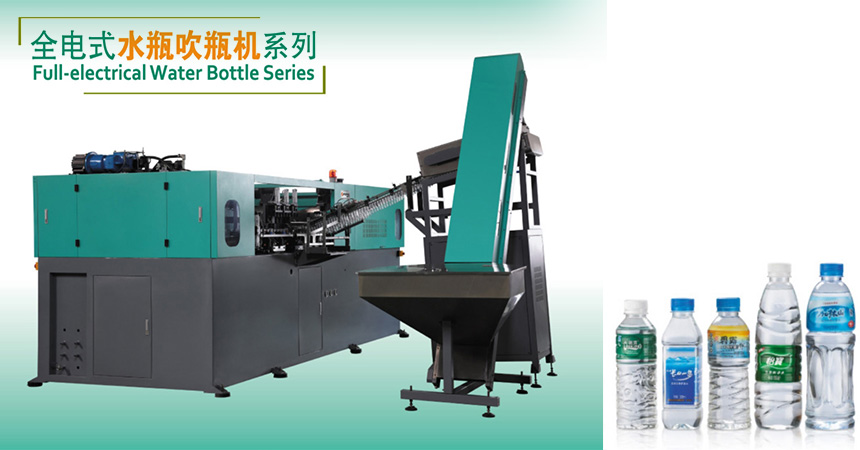 High speed all electric water bottle blows machine
产品介绍: Patent molding structure, servo motor combined with high pressure gas compensation lock mode, accurate positioning, stable operation.
Mouth unchanged, different bottle type, only need to replace the mold.
The single hole capacity can reach 1400-1500 bottles / hours.
With high pressure gas recovery system, about 25% high pressure gas can be recovered to save energy.
Suitable for bottles, beverage bottles, bottles, soda bottles, bottles of soy sauce.